Baking Soda
Submitted by

Dr. Asa Andrew

on Thu, 01/08/2015 - 12:45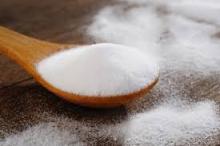 In 1918, the Spanish flu was sweeping the country. This deadly strain of the flu ended up killing an incredible 50 to 100 million people worldwide, 3-6% of the world's population at that time. And yet doctors eventually figured out that there was a fairly effective way to prevent the flu. The answer lied with baking soda.
Baking soda works wonders eliminating bad odors. And, that includes bad breath. Simply mix 1 tablespoon of baking soda with 1 cup of hydrogen peroxide, to gargle. Bacteria love slightly acidic environments, which is why so many people get bladder infections. The environment in the bladder is a perfect breeding ground for bacteria.
You can effectively treat bladder infections by mixing baking soda and water, and drinking it daily until the infection is gone. Dosages vary, so you might want to start with half a teaspoon of baking soda in one cup of water.
Baking soda is wonderfully soothing for sunburns, bites, and other skin irritations. Simply mix baking soda with a bit of water until it forms a paste, and then dab it on the affected area. For sunburns, add plenty of baking soda to your bath water for a soothing soak. Soaking stinky feet in a bowl of baking soda and water will neutralize bacterial acid, and eliminate the stink.
Some foods eat away at your tooth enamel. To protect your enamel, mix baking soda with water and gargle several times a day. Alternatively, brushing your teeth with baking soda toothpaste will protect your enamel as well.
Gargling with a mixture of baking soda and water can help ease your sore throat because the remedy eliminates pain-causing acids. Gargle every four hours for best results. *As noted in the World's Healthiest Foods.