The Essential Nutrient For Your Vision
Submitted by

Dr. Asa Andrew

on Tue, 05/12/2015 - 13:37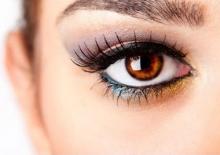 Not only does Vitamin A strengthen "entry points" into the human body, such as mucous membranes, the lining of the eyes, respiratory, urinary and intestinal tracts, it is also essential for the lymphocytes, or white blood cells, that fight infection once in the body. Vitamin A, when converted into the retinal (retinaldehyde) form, is vital for healthy eyes. It allows the eye to effectively distinguish between light and dark, thus improving night vision. Furthermore, vitamin A is believed to fight against cataracts, macular degeneration, glaucoma and other age-related ocular diseases.
When converted into retinoic acid, vitamin A effectively maintains healthy bones and teeth. Dentin, which also requires vitamin A, forms the hard layer of material within our teeth, thereby ensuring their strength. Vitamin A also plays an important role in replacing worn out or old tissue with newer tissue to ensure healthy bones and teeth.
Urinary calculi, or solid particles in the urinary system, may cause pain, nausea and vomiting when stones are formed. Vitamin A produces a mineral compound within the body called calcium phosphate that prevents the formation of these solid particles. As a powerful antioxidant, vitamin A fights against oxidative stress, or "cellular rust," within our bodies, thus protecting us from health problems such as cataracts, atherosclerosis, chronic obstructive pulmonary disease, and cancer.
The antioxidant properties of vitamin A combat free radicals that can damage the skin through oxidative stress. By maintaining proper moisture retention, the skin is not only protected from common dryness, but also keratinization (the process in which the epidermis hardens into a heavy material that makes up hair and nails), psoriasis (a skin disease marked by red, itchy or scaly patches), acne, and even wrinkling.Vitamin A is known to be essential for the reproductive process for both males and females. As noted in the world's healthiest foods.