The Healing Benefits of Oregano In Our Everyday Diet
Submitted by

Dr. Asa Andrew

on Mon, 07/06/2015 - 21:29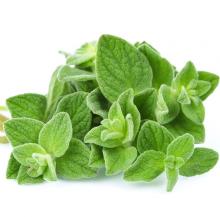 You may have seen a bottle marked "oil of oregano" in a health food store. There are good reasons why! The volatile oils in this spice include thymol and carvacrol, both of which have been shown to inhibit the growth of bacteria, including Pseudomonas aeruginosa and Staphylococcus aureus. Ancient cultures have used oregano to be a major part of their health lineup. Oregano has been known for it's anti-fungal and anti-yeast properties that have been used both externally and internally.
In Mexico, researchers have compared oregano to tinidazol, a commonly used prescription drug to treat infection from the amoeba Giardia lamblia. These researchers found oregano to be more effective against Giardia than the commonly used prescription drug. Oregano contains numerous phytonutrients—including thymol and rosmarinic acid—that have also been shown to function as potent antioxidants that can prevent oxygen-based damage to cell structures throughout the body. In laboratory studies, oregano has demonstrated stronger anti-oxidant capacity than either of the two synthetic anti-oxidants commonly added to processed food—BHT (butylated hydroxytoluene) and BHA (butylated bydroxyanisole). Additionally, on a per gram fresh weight basis, oregano has demonstrated 42 times more antioxidant activity than apples, 30 times more than potatoes, 12 times more than oranges and 4 times more than blueberries.
Our food ranking system qualified oregano as a good source of fiber. Fiber works in the body to bind to bile salts and cancer-causing toxins in the colon and remove them from the body. This forces the body to break down cholesterol to make more bile salts. These are just some of the reasons that diets high in fiber have been shown to lower high cholesterol levels and reduce the risk of colon cancer.
Oregano also emerged from our food ranking system as a bountiful source of many nutrients. It qualified within our system as an excellent source of vitamin K, a very good source of manganese, and a good source of iron and calcium.
Bio
Known as America's Health Coach, Dr. Asa Andrew is a national best-selling author of Empowering Your Health and host of the #1 Health Talk Radio Show in North America. In addition to his hit television series, he is a regular contributor to NBC, ABC, CBS, CNN, and FOX and regarded as a healthcare leader in the field of lifestyle medicine.