Some Essential Secrets for Your Health
Submitted by

Dr. Asa Andrew

on Sat, 07/25/2015 - 14:44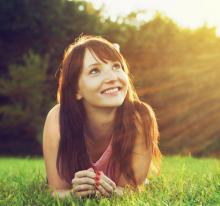 As a young mother, I struggled with many emotional and physical issues. Gratefully I was referred by a friend to a Naturopathic physician who helped me start my journey to full recovery of all my ailments with pure tools found in nature: wholesome foods, herbal supplements, and nature's medicines. In a short 5-6 months I experienced a complete transformation
emotionally and physically!
Over the years, I have come to understand that all disease and dysfunction stems from two basic things:
* lack of vital nutrition
* excess of toxicity
Wow - that was it! This is what created my challenges and is ultimately why we as a people are not enjoying full health and abundance as we would desire. Most of us just don't realize that many of our small choices can make such a huge difference in our health…..and it's much more simple that you think!
In my past 30+ years in using nature's medicines in all varieties and in the purest forms. I've simply never seen anything as POTENT or as POWERFUL as pure therapeutic essential oils. They work fast, they are safe and more effective than almost anything in comparison.
Dr. Paul Winterton, an Orthopedic Surgeon, made this statement: "Despite all of the incredible advances in medicine, the healthcare system is not sustainable, it's flawed, and we know this. And everything I've researched that could positively change and even revolutionize the system, something that could be put in the hands of individuals to take responsibility of
their own healthcare, I've never seen anything as powerful and as viable as therapeutic grade essential oils."
When I find that even Medical doctors are endorsing essential oils, I become even more passionate when it comes to wellness. I want to show you that you can get well, you can enjoy great health, it is available to you! Pure therapeutic essential oils are key in accelerating wellness and can be a tool for prevention of many diseases.....if you know how to use them
effectively.
As an introductory offer and for a LIMITED TIME ONLY, you can get a copy of my new book, *The 7 Secrets of Healthy Happy People* for the shipping cost
only! This book contains the simple secrets that can transform your life and create a whole new you with these simple tools that nature provides! It will help you know how to use essential oils in every facet of your life!
This book makes sense - it is easy to apply - it will guide you to personal wellness and freedom! Get it NOW at ONLY THE COST OF SHIPPING here:
www.the7secretsbook.com
Live a life of Wellness and Abundance with nature's best!
Erleen Tilton
Holistic Nutritionist, Certified Aromatherapist
ErleenTilton.com - get your FREE e-book here!

Bio
Known as America's Health Coach, Dr. Asa Andrew is a national best-selling author and host of the #1 Health Talk Radio Show in North America. In addition to his hit television series, Dr. Asa is a regular contributor to NBC, ABC, CBS, CNN, and FOX and regarded as a healthcare leader in the field of lifestyle medicine.