Using Essential Oils Aromatically
Submitted by

Dr. Asa Andrew

on Tue, 07/14/2015 - 11:41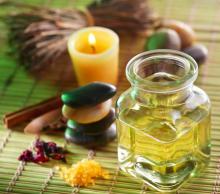 Essential oils have been used for centuries in many different ways. One of the keys is with aromatherapy. See how some of these powerful tips can help support your body with the essential oils.
There are three pathways of exposure to the body:
the respiratory system
the skin
the digestive track
Essential oils can be used in each of these three ways, and each has specific benefits:
Aromatically through the respiratory system and brain/nervous system
topically through the skin
internally through the digestive track (providing they are a pure therapeutic source of essential oils)
Aromatherapy is the oldest method of application in using essential oils and there are several ways for effective use:
1. simply open the bottles and inhale
2. drop in the palms of your hands and inhale
3. place 3-5 drops in an essential oil diffuser and diffuse (this can provide benefits for 1-8 hours depending on your diffuser)
4. place a few drops in a small spritzer bottle with water, shake and spritz when needed
Mood and Emotions
The fastest way to change a mood or emotions is through smell. As you inhale essential oils, the tiny molecules reach your limbic system which governs mood, emotions and memory. Here are a few essential oils that provide great support when used aromatically:
Bergamot ignites optimism and confidence, uplifting and encouraging
Black Pepper is excellent for suppressing addictions, physical or mental
Frankincense opens the memory for understanding, provides feelings of love and protection, enhances prayer and meditation, opens spiritual channels
Grapefruit curbs emotional eating
Lavender calms insecurities and fears, releasing tension, promotes restful sleep
Lemon supports mental focus and clarity, reduces stress, elevating
Orange inspires and elevates the mood while reducing stress
Patchouli is grounding, stabilizing, calming fears and nervous tension
Peppermint is invigorating, uplifting, and pain relieving emotionally and physically
Sandalwood is stress reducing, calming to the mind
Vetiver is grounding while emotional liberating, providing focus
Ylang Ylang is powerful for releasing strong emotions, nurturing feelings of love
Respiratory and Sinus Challenges
Diffusing oils can be very effective for challenges such as asthma, allergies, colds, sinus infections, or coughs
Eucalyptus opens and supports the respiratory channels for empowering your health
Melaleuca reduces infection, documented to kill bacteria, viruses, and fungus
White fir is a decongestant, disinfectant, reduces mucous
Peppermint opens sinuses and airways, acts as catalyst in blends
Cypress breaks down mucous, increases circulation
Oil blend with Eucalyptus, Melaleuca, Ravensara, Cardamom, Peppermint and more provides great benefits for respiratory discomfort
Dispelling Airborne Pathogens
Diffusing essential oils is especially effective for dispelling unwanted airborne pathogens and is especially effective during cold and flu season. Just keep the diffuser going.
Oil blend of cinnamon, clove, rosemary, eucalyptus, orange or such is super effective in dispelling viruses and pathogens, reducing your risk of a virus
Oregano is an excellent lymphatic stimulator, antiviral, loosens phlegm
Lemon or Lime stimulates circulation, effective for respiratory infection and inflammation
Erleen has such great insight regarding using essential oils in our everyday lives. Using an aerator will help you increase the effectiveness of how much of the oils you will typically be exposed to and absorb. In conjunction with an anti-inflammatory diet and exercise, this will give you additional tools to empower your health on a daily basis.
Erleen Tilton
Holistic Nutritionist, Certified Aromatherapist
ErleenTilton.com - get your FREE e-book here!

Bio
Known as America's Health Coach, Dr. Asa Andrew is a national best-selling author of Empowering Your Health and host of the #1 Health Talk Radio Show in North America. In addition to his hit television series, he is a regular contributor to NBC, ABC, CBS, CNN, and FOX and regarded as a healthcare leader in the field of lifestyle medicine.