Using Essential Oils Topically
Submitted by

Dr. Asa Andrew

on Fri, 07/31/2015 - 15:15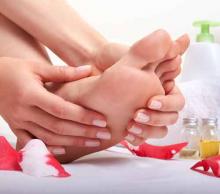 The skin is the largest organ in the body and it needs protection from harmful substances and chemical threats. Most of us don't realize how toxic and damaging some of the products are that you may be using topically. If you want beautiful skin, here are some foundational solutions.
1. Real outward beauty starts from within - eating wholesome foods and drinking plenty of pure water is important.
2. Avoid body care, skin care, and cleaning products containing chemicals and toxic ingredients which can create negative effects.
3. Essential oils are found to be very effective in protecting, supporting and nourishing your skin.
Because essential oils are lipophilic (oil based), they have the ability to penetrate the cellular wall and provide your body with the tools needed to heal itself. They are powerful and effective agents being: antiviral, antiseptic, anti fungal, antibiotic, antimicrobial, antibacterial by nature. Yet, when used properly…..a little bit more often than a lot at once, 1-2 drops at a time…..they can be super effective in achieving your desired results. Here are just a few examples of topical uses and benefits in using essential oils:
*Sores, Cuts, Abrasions, Burns*
Melaleuca (Tea Tree): super effective for any skin injuries as a topical antibiotic and healer
Lavender: calming, pain reducing, excellent healer, one of the most effective remedies for burns/sunburns

*Ear Aches / Infections*
Melaleuca or Basil: apply topically behind ear lobe and back side of ear 3-4 times daily; in a very painful situation, you can apply initially every 30 minutes 3-4 times

*Troubled Skin*
Melaleuca: exceptional for rashes, acne, eczema, foot fungus, other topical skin issues
Frankincense: excellent skin healer, anti-aging, effective for removing moles
Oregano: excellent for removing warts

*Muscles and Bones*
Marjoram: soothes aches, stress and tension reducing
Lemongrass: reduces swelling, soothing for pain
Peppermint: increases circulation, cooling
Wintergreen: pain relieving, soothing, cooling

For children, sensitive skin, or if using hot oils, you should also add a few drops of coconut oil to your application. And remember, if a burning sensation occurs, don't try to wash it off with water, add coconut oil to sooth.
It's so empowering to have something so beneficial for many topical issues at your fingertips, and you feel much more prepared for emergency situations.
For a more complete guide to wellness, here's your last chance to receive *The 7 Secrets of Healthy Happy People* book as an introductory offer for FREE except for the shipping: www.the7secretsbook.com
You can live a life of Wellness and Abundance with the simple gifts of nature!
Erleen Tilton
Holistic Nutritionist, Certified Aromatherapist
ErleenTilton.com/essentialoils
info@erleentilton.com to book Erleen to speak at an event

Bio
Known as America's Health Coach, Dr. Asa Andrew is a national best-selling author and host of the #1 Health Talk Radio Show in North America. In addition to his hit television series, Dr. Asa is a regular contributor to NBC, ABC, CBS, CNN, and FOX and regarded as a healthcare leader in the field of lifestyle medicine.